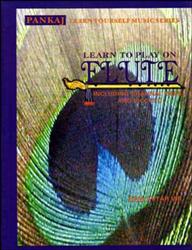 Learn to play on Flute. Including Shaahnai, Been and Piccolo.

Book By Music Professor Ram Avtar Vir. Price: $1
0
ISBN : 81-87155-33-7
Latest Edition. Paperback. 48 Pages.
Special Promotional Price: $6
This book covers everything you need to know to play the Flute and more - selection and care, reading music, flute history, flutes around the world.
This book will appeal to all flautists, from beginners to advanced players.
A complete guide for everyone who plays the Flute or ever wanted to. Use it along with flute lessons or even teach yourself.